---
Dominique Dalcan
---
Sons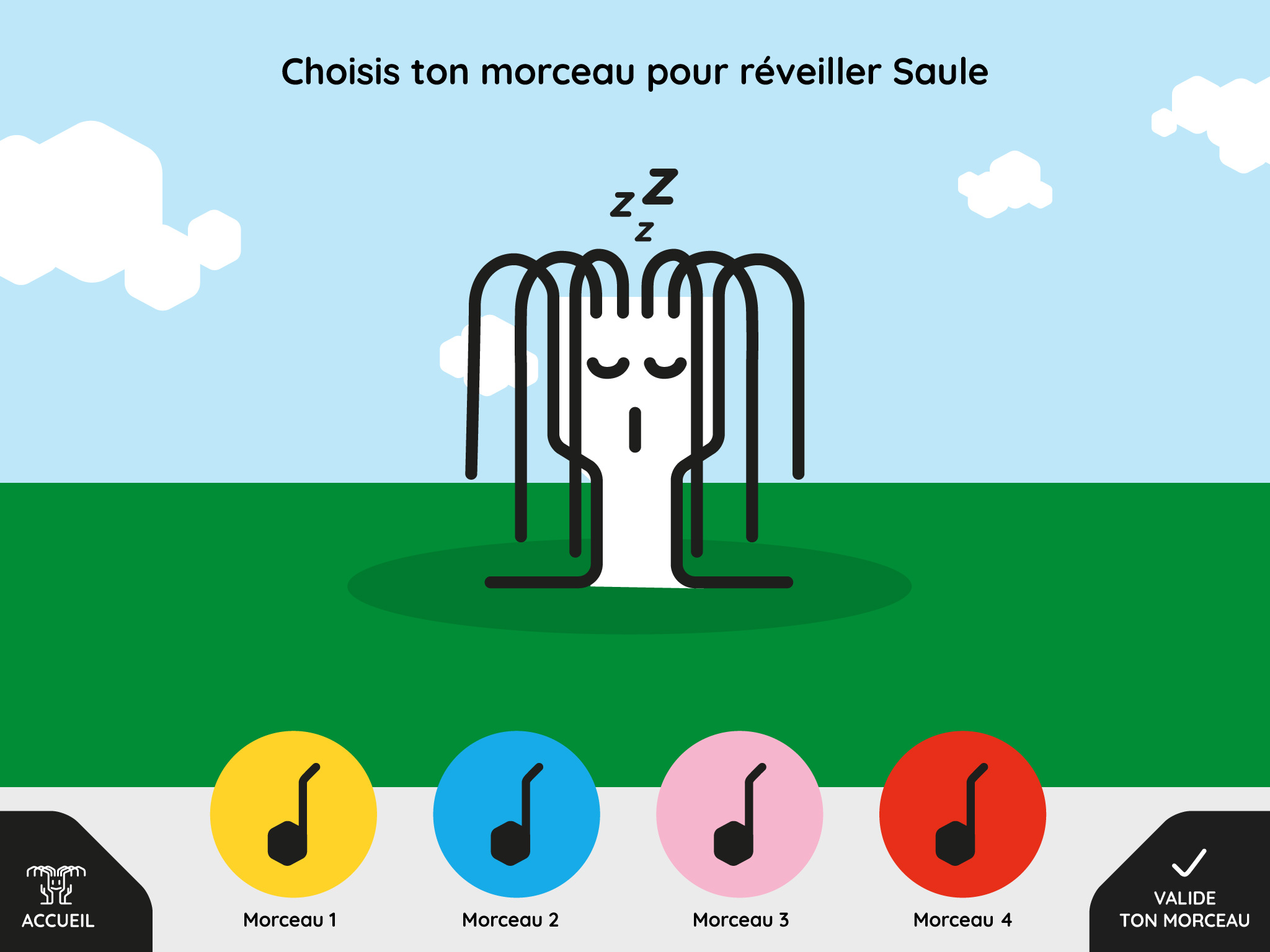 ---
Saule et les Hooppies (audio)
---
Compositions pour le jeune public. 2018

---

une comédie chantante

Saule et les Hooppies est à la fois une oeuvre et une comédie chantante. Elle permet de prendre conscience du rôle de chacun dans la sauvegarde de la planète. Elle incite les participants, les enfants comme leurs parents, à déployer leur énergie et leur entrain pour que le dispositif prenne vie. La designer matali crasset a choisi de faire entrer dans un monde qui rend actif en développant sa logique : ses végétaux, ses habitants, son énergie… et qui se comprend en le chantant.
Les chansons ont été écrites et orchestrées par l'artiste Dominique Dalcan.

///

Saule and the Hooppies is a singing comedy. It raises awareness of everyone's role in saving the planet. It encourages the participants, children and parents alike, to deploy their energy and enthusiasm to bring the device to life. The designer matali crasset has chosen to bring the children into a world that makes them active by developing its logic: its plants, its inhabitants, its energy... and that can be understood by singing it.

The songs were written and orchestrated by the singer and artist Dominique Dalcan.